Fifty Shades of Grey -elokuvan traileri julki – ensi-ilta ystävänpäivänä 2015
25. päivä heinäkuuta 2014 kello 13:28 kategoriaan Trailerit
Brittiläisen E. L. Jamesin vuonna 2011 julkaisema romaani Fifty Shades of Grey nousi nopeasti maailmanlaajuiseksi hitiksi. Kirja on käännetty jo yli 50 eri kielelle ja sitä on myyty yli 70 miljoonaa kappaletta. Romaaniin perustuva elokuva saa ensi-iltansa 13.2.2015, ja sen traileri julkaistiin eilen: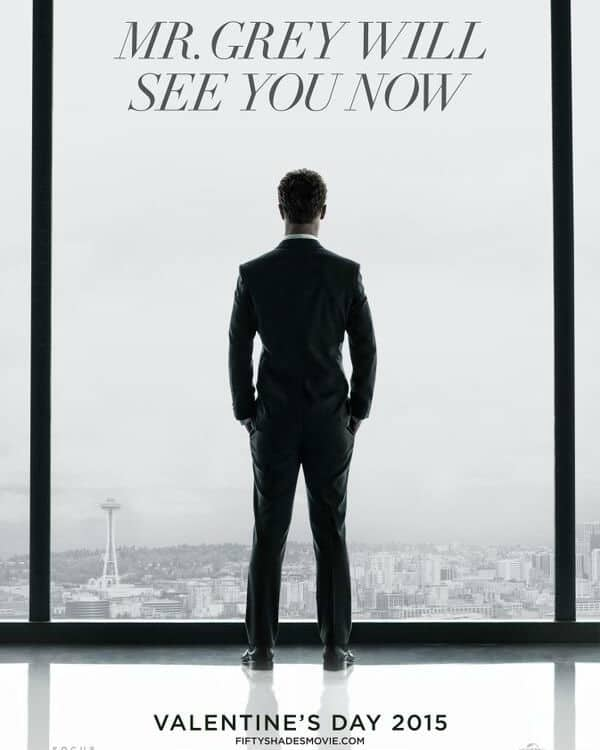 Elokuvan päänäyttelijöinä nähdään Jamie Dornan, Dakota Johnson ja pop-laulajana tunnettu Rita Ora. Nuoren kirjallisuuden opiskelijan Anastasia Steelen (Dakota Johnson) elämä muuttuu lopullisesti, kun hän tapaa haastattelussa komean miljonäärin Christian Greyn (Jamie Dornan).
Fifty Shades of Grey -romaani on romantiikan ja erotiikan sävyttämä teos, joka on saanut myös kaksi jatko-osaa.
Lähteet: Wiki, Youtube, Imdb, Hollywoodlife
Jutun avainsanat: anastasia steele, christian grey, dakota johnson, e. l. james, fifty shades of grey, jamie dornan, rita ora. Klikkaamalla avainsanaa listataan muutkin siihen kytketyt kirjoitukset. Jutun lyhyt osoite on viihde24.com/480
Kommentoi ensimmäisenä